NYS Teacher Registration Requirement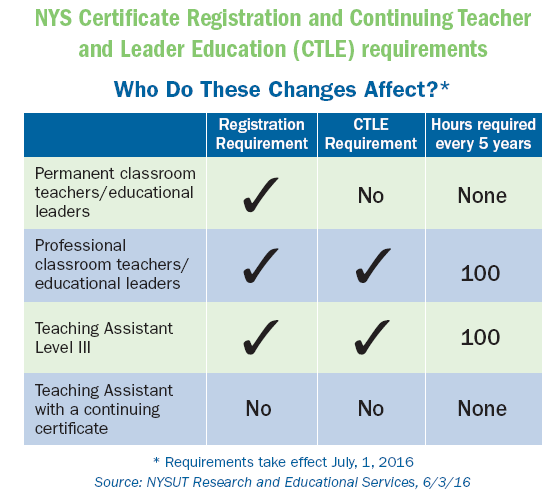 BOCES TEACHERS' ASSOCIATION
MEETING DATES
2016-17
October 27, 2016 Thursday TBA – Mama Lucia's Restaurant - Potsdam
December 8, 2016 Thursday 4:00pm- St. Lawrence County One Stop
January 26, 2017 Thursday 4:00pm- St. Lawrence County One Stop
February 16, 2017 Thursday 4:00pm- St. Lawrence County One Stop
March 23, 2017 Thursday 4:00pm- St. Lawrence County One Stop
April 27, 2017 Thursday 4:00pm- St. Lawrence County One Stop
May 11, 2017 Thursday 4:00pm- St. Lawrence County One Stop
June 8, 2017 Thursday 4:00pm- St. Lawrence County One Stop
WATCH FOR NOTICE ABOUT ELECTIONS AND DINNER
Meetings are generally held on the

FOURTH THURSDAY OF THE MONTH

All meetings are at the St. Lawrence County One Stop- CLASSROOM A in Canton, unless notified through the newsletter or email.
Starting time is 4:00pm and the meetings last about one hour.
***When you enter the One Stop, turn left at the desk, and Classroom A is the first classroom on the right! *****

Putting the dates in your pocket calendar will be good reminders!
Meetings are a great way for you to keep informed!

We hope to see YOU turn out for our Teachers' Association meetings this year!


REMEMBER: UNION STARTS WITH "U"!!!!!